RIOT Collective Presents: Warped, a one night escape into the world of electronic and techno music, brought to you by Meanjin's hottest non binary and femme DJ's. We have merged the concept of an art exhibition and rave to birth the immersive experience, Warped.

Prepare to be engulfed by sound, with a curated lighting installation by ATOMICX and Isaac LDVJ and projection installation by Germ. With a dress code of black, leather and lace, this queer rave is sure to be a night you won't forget.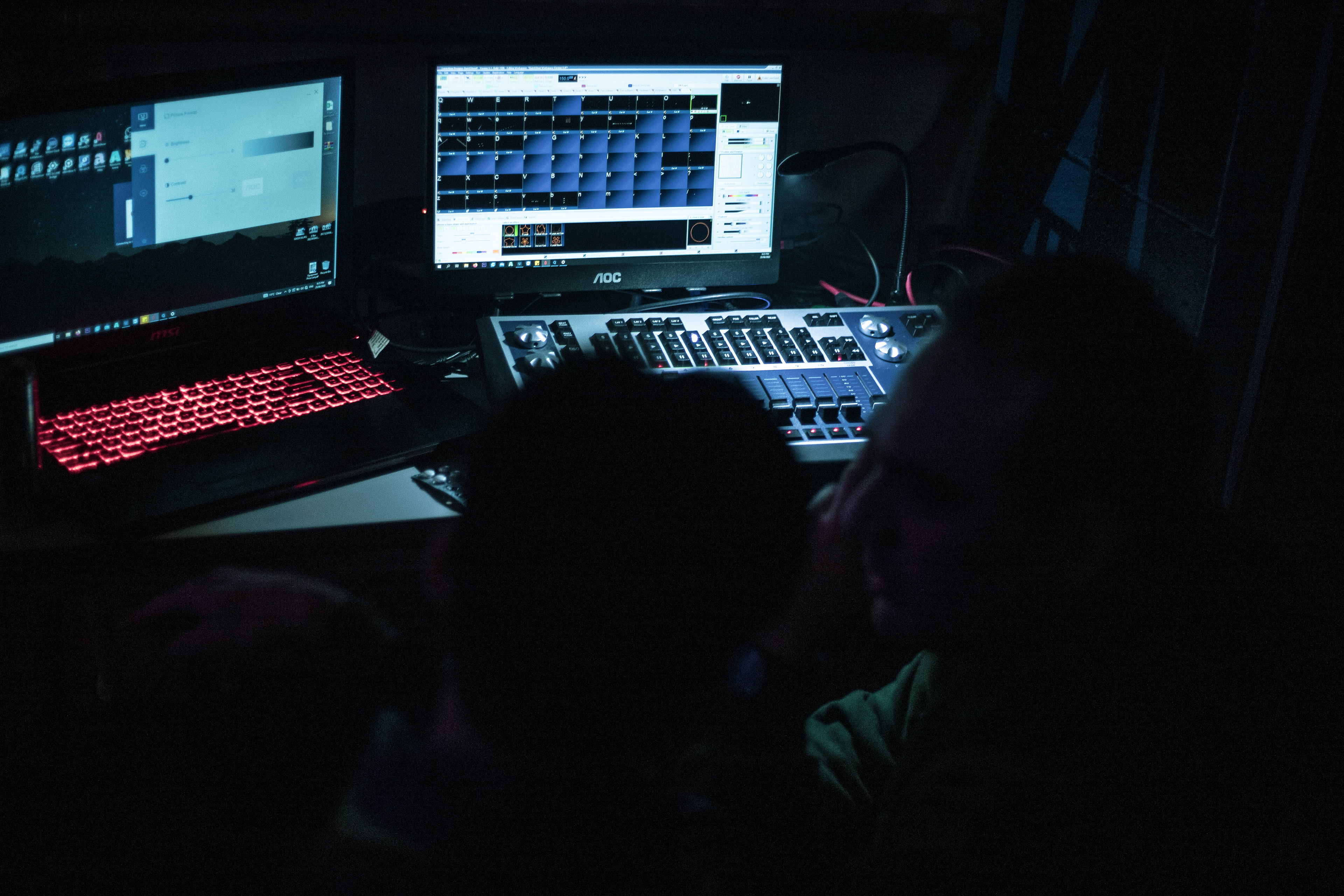 After already throwing three art exhibitions back to back over the course of four months, I decided to delve into the underground dance scene. Rave culture is something that has always interested me - the lights, fast-paced beats, dancing, vibrating bass and haze that engulfs the crowd. I am especially fond of acid-techno and drum 'n' bass. Throughout my previous explorations, I noticed that there weren't many spaces that I felt safe in as a queer person, it was hard to fully express myself in these spaces. It is also an industry heavily dominated by men, with few femme or genderqueer headliners in the events that I came across. Here, the idea for Warped was born. 
I curated an exclusive lineup of femme and non binary DJ's, each with a distinct and unique sound, exploring the genres of tech-house, techno and electronic music. Accompanying each set, animations by artist Germ were projected onto white fabric behind the stage. This element was particularly important to me as I wanted to fuse the art background that I come from with this newly introduced rave scene. I designed a lighting installation, brought to life by Isaac LDVJ, with various lasers, strobes and a haze machine.